About Kesson
---
Established in 2003, Kesson Group is at the forefront of international education and online learning. Through Teach Away, Skooli, and Klassroom, Kesson Group strives to achieve one common goal - to ensure every student experiences the power of a great teacher.
Teach Away
---
Teach Away is a leading teacher recruitment and jobs platform, that provides educators with pathways to careers in education at home and abroad. Its industry leading job board and applicant tracking system help schools connect with great teachers. Through partnership with Top 10 universities like Johns Hopkins, Columbia Teachers College, and OISE at the University of Toronto, Teach Away provides industry leading online teacher professional development and certification to help teachers advance their careers and find employment.
Skooli
---
Skooli, an online tutoring platform, provides unlimited tutoring support to K12 districts, corporations and not for profits to support students with instant access to professional teachers. Skooli offers an equitable and affordable platform for districts to address learning loss and provide virtual academic support to all students.
Klassroom
---
Klassroom is an alternative teacher licensure program that provides aspiring teachers with new and affordable pathways to teacher licensure, and connects them directly with employment at top schools and districts through its hiring platform.
01.

Experience and expertise

International team of knowledgeable education experts



02.

Established Networks

History of strong partnerships and relationships with education providers
03.

Digital Communication

Early adopters of new technology and digital communication tools for maximum reach and impact
04.

Global Reputation

Outstanding record as results-driven providers of high quality service
Dr. Diane DeBacker
---
Dr. Diane DeBacker is a lifelong educator who has served as the Commissioner of Education for the state of Kansas, as a senior education advisor to the Abu Dhabi Education Council in the United Arab Emirates, and is currently serving as a Director of Education Research for RTI International. Her numerous roles have included leadership in the areas of education policy, special education, assessments, curriculum, educator standards and licensure, professional development, health and wellness initiatives, private schools, and higher education. Dr. DeBacker has a master's in curriculum and instruction from Washburn University and a doctorate in educational administration and leadership from Kansas State University.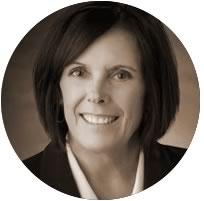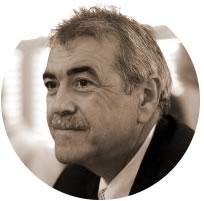 Armando Vilaseca
---
Armando Vilaseca is a passionate educator who has dedicated his life to supporting and developing education in North America and abroad. He has served as the Commissioner of Education for the state of Vermont, as a senior education advisor to the Abu Dhabi Education Council in the United Arab Emirates, and as an adjunct professor at Burlington College. He is currently an independent Education Consultant and is serving as Interim Superintendent for Addison Northeast Supervisory Union District. Mr. Vilaseca has a Master's degree in educational leadership and administration from Lesley University. He was drawn to education through his desire help provide young people access the best opportunities to be successful in school and beyond. Additionally, he views education as a way to have an impact on the world's future through the lives of students.
Simon Stanlake
---
Simon has been a leader and contributor in the software development industry for over 17 years. He has a wealth of experience turning great ideas into viable businesses. Simon's most recent challenge was at Hootsuite, where as CTO, he led product, technology and engineering during the company's formative years. Under his direction, Hootsuite developed an industry leading product, scaled the product/engineering team from ten to 120 people, and helped grow annual recurring revenue from zero to over $50 million. Simon also placed a major emphasis on new product growth, successfully launching three new business lines. Drawing on his start-up expertise, Simon is now advising mission-driven tech startups, while making time to enjoy family life and his passion for cycling.